catoolRT combines the high speed analysis provided by the open source catool software with the industry leading data acquisition hardware of National Instruments. It provides a high power, yet low cost, method of cylinder pressure measurement. catoolRT aims to provide this solution whilst maintaining any existing investment in data acquisition, charge amplifier or pressure transducer hardware.
Cylinder pressure combustion analysis calculations in-line with AVL IndiCom
Encoderless crank angle sensor operation - no need for an expensive encoder or crank angle processor
Works with Optrand, Kistler and AVL pressure sensors including spark plug pressure transducers
CalSyncTM - Fully automatic, time aligned cyclic and crank angle combustion data in ETAS INCA, ATI VISION or Vector CANape
Works with cylinder deactivation and stop-start technologies
Proven in field - Pikes Peak, Arctic Circle, Sonoran Desert, Nardò Ring
Can be used without pressure transducers:

OEM knock detection - replace "det cans" with proper filtered, windowed knock detection
Coil, Injector and Camshaft analysis - reverse engineer "black box" PCM mapping
Intake and exhaust pressure analysis

Analyse existing data from AVL IndiCom, Kistler KiBox, TFX, etc.
Acquire CANbus, voltage, thermocouple and digital data for each engine cycle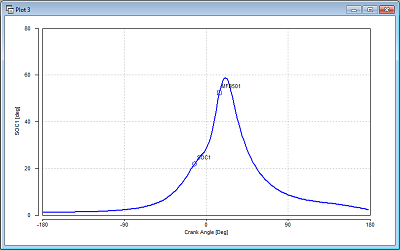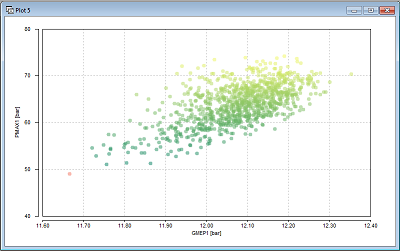 catoolRT is developed by an experienced engine calibration engineer to work on engine test bed, in-vehicle and for desktop analysis of existing data. The analysis routines are optimised for real time analysis such that next cycle control and engine monitoring are possible. It's low cost and ease of use brings cylinder pressure measurement into the reach of a wider user base.
Acquired data is easily exchanged with other software using AVL IFile, MATLAB MAT and CSV file formats. Real time cylinder pressure analysis can be streamed at a cyclic basis on CANbus or XCP over Ethernet or CAN.
catoolRT works with a wide range of National Instruments data acquisition hardware, and since NI no longer appear to offer the DRIVVEN NI-CAS system, this is the only turn key solution to implement National Instruments combustion analysis with your existing hardware investment.